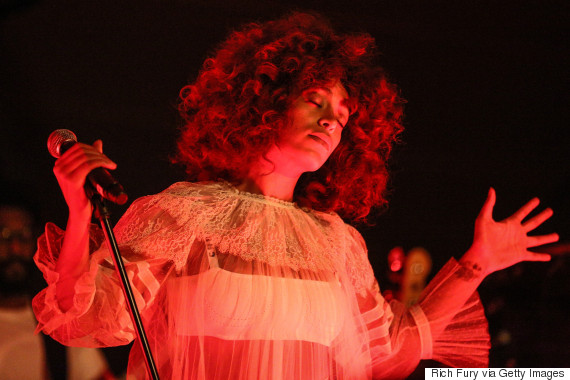 "You will be terrified, and it's ok that you don't know what the future holds", she continued.
For her cover story in Teen Vogue's new Music Issue, Solange penned an uplifting letter to her teenage self.
In a sobering vein, Solange, now 30, warns her imaginary self that 17 will be the toughest year of life.
Exploring fears and triumphs throughout her journey, Solange opened up about the different stages in her life, including the "dance-is-life phase" and the "Nas-aficionado-brown-lip-liner-and-Vaseline-phase".
"...when you go out into the world feeling confident in who you are and what you reflect, young folks will call you names and grown folks will call you names It's ok. one day you will name yourself, and that name will belong to you.it will not be the ones they ordained: 'crazy, ugly, attention-seeking, weirdo'".
In the letter, Solange assures her younger self that all the uncertainty, fear and pain she's enduring will all serve their objective in the long run. "You thank them for re-writing the script before it was ever etched in your memory". "Every once in a while they will hurt, but you will choose to turn those words into a symbol of beauty".
Knowles also touched upon about the impact of having strong role models in her life, such as her mother Tina Knowles, and a community of other black women who instilled in her the idea that she could do whatever she wanted with her life. "And you will feel good about who she is and who she is still becoming". "No one you love will criticise you or blame you; in fact, they will lift you up". What would you tell the younger version of you to watch out for? You will learn that these are just words.